Delivering Transformation Through Innovation
Caja is an innovative UK wide, business transformation consultancy, helping organisations to frame big ideas, solve complex problems and deliver sustainable transformational change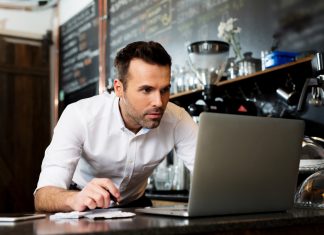 Have you ever wondered what makes some small businesses really successful and achieve stellar levels of growth? It's estimated...
SSLEP: Vision20 is unlike any Staffordshire and Stoke-on-Trent Enterprise Conference held before. This year it's a rallying call to everyone to grasp the opportunities...
Do you understand the difference between Organisational Design and Organisational Development? Organisational Development essentially is the process of improving your organisation's effectiveness by managing the...
Have you joined the ranks of the thousands of companies who have invested in M365 licences over the last 8 months, to enable you...
We're very happy and proud to announce that we're now an accredited supplier to Bloom Procurement Services. Bloom specialises in bringing together a community...
Very pleased to confirm we've been accepted as a G-Cloud 12 supplier. This allows us to continue to add value to Public Sector organisations, to... The Social Mobility and Child Poverty Commission group indicates that only 1 in 8 children from low-income homes goes on to achieve a high...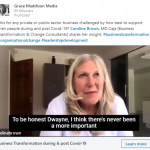 Caroline Brown, Caja MD, shares her insight with Dwayne Lewis at Grace Maddison Media on the impact Covid-19 has had within organisations...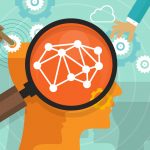 If you want to influence people to behave or work differently, don't get frustrated that your message doesn't seem to land - why not...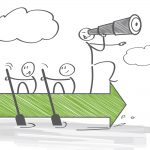 This week I have been working with a client that has lost its sense of being, purpose and direction, and with Caja have...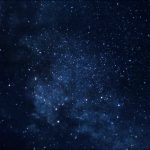 Many of us are experiencing a new way of working (and living) - being based at home with no colleagues and more...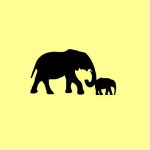 I'm known as the persistent nag in the office, so I've found this article from McKinsey interesting and will try to be...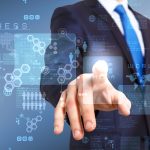 In my role as Resource Liaison, I've been looking into resource scheduling the past couple of weeks. Thought this was an interesting...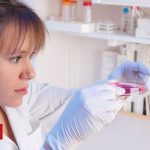 Having a discussion at work about stem-cell treatments and came across a very interesting article. Speaking from someone who has had...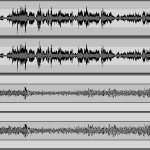 One of our associates Susan McAlonan recommends this NPR podcast for anyone interested in learning how entrepreneurs built their business and how...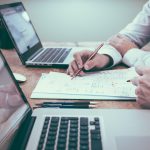 Very interesting insight to how technology will reshape Insurance Operations from McKinsey https://www.mckinsey.com/industries/financial-services/our-insights/the-insurance-switch-technology-will-reshape-operations?cid=other-eml-alt-mip-mck&hlkid=364b661856d948fea7b897ee9aa71f7e&hctky=2559314&hdpid=8c422cf5-e58c-40bb-993a-0823e3d663d2