What is Behavioural Science
Behavioural Science is a multi-disciplinary approach of understanding how people behave and brings together methods from a range fields and disciplines including Psychology, Economics, Data Analytics and Service Improvement. At its core is understanding how people judge situations and make decisions in everyday life and how they can be influenced to make decisions that create better outcomes and benefit individuals or society as a whole.
The Caja Behavioural Science Offering
We have developed a Caja methodology that has its foundations in the work we have done across a number of industries in both public and private sectors. The method draws together a number of key theories and techniques into a structured approach to designing behavioural interventions that can influence both staff and customers.
The methodology is underpinned by a number of core theories that aim to address how and why people make decisions in everyday life and how they can be influenced to make decisions that create better outcomes. Applications can be quite wide ranging; for example from influencing the buying decisions of customers to increasing or decreasing the uptake of services in the public sector. We have specific interest in using the techniques to influence behaviours in relation to Digital Transformation.
Note on Ethics: The method does not seek to use coercion or remove choice from people, it aims to accentuate the options known to create the best outcome for themselves or greater society.
Within the Caja team we also have expert Analytics capabilities, and we are experienced in using a range of data-sets to develop deep insights about populations and their behaviours. Our approach can use (but is not limited to) Nationally available data such as Census and ONS coupled with clients own business data. We will use the data to provide some key Behavioural Insights through the creation of interactive tools and data visualisations integrating datasets to support targeting effective behavioural interventions.
Our team of experts bring together disciplines in advanced analytics and behavioural insights, process design/re-design alongside core Behavioural Science techniques and research. We also have significant experience of supporting the public sector with specific expertise across the Health & Social Care sector.
Nigel Guest – Caja Director – Behavioural Science Lead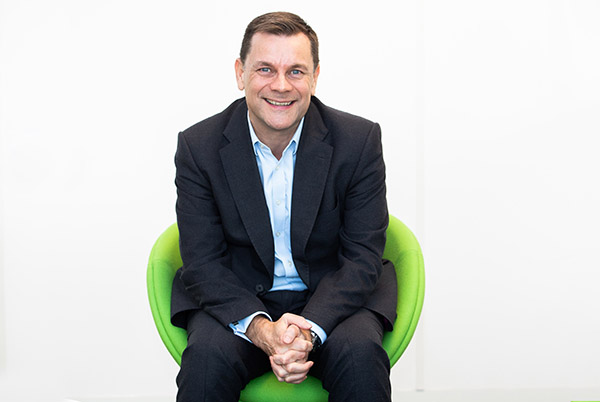 Nigel is an experienced award-winning Director, business transformation and improvement practitioner with over 30 years' leadership and operational management experience in the public sector.  He has a strong reputation with his clients for understanding complex problems, challenging the norms and helping them deliver pragmatic strategies and solutions whilst engaging and influencing the behaviours of diverse stake-holder groups. Nigel has developed expertise in a range of disciplines including Behavioural Science, Data and Analytics and is a service improvement leader and Lean 6-Sigma Black Belt. He designed and led ground-breaking work to trial Behavioural Science concepts in Primary Care with Stafford & Surrounds CCG funded by the Academic Health Science Network and has designed and led the South Yorkshire & Bassetlaw Cancer Alliance Behavioural Science Programme working with a range of organisations across the region, including VCSE, Primary Care, Secondary Care and Local Authorities. Additionally, he has worked on projects with clients in public and private sectors employing Behavioural Science to influence Service Demand Patterns and channel shift demand to Digital Solutions. Contact now on Nigel.guest@cajagroup.com
Andrew Dewis – Caja Graduate Consultant – Behavioural Science Specialist
Andrew expertise lie in human decision-making and data analysis, recently completed his dissertation for his MSc in Behavioural and Economic Science. The modules he has completed are: -
- Behavioural Microeconomics
- Issues in Psychological Science
- Methods and Analysis in Behavioural Science
- Experimental Economics
- Neuroeconomics
- Behaviour Change: Nudging and Persuasion