In a post pandemic world the challenges facing health and social care organisations have never been greater. You will be challenged to do more with less, work smarter and more collaboratively with partners and deliver on the increasing needs and expectations of service users and patients.

But with seismic change also comes opportunity. Health and care leaders will be judged by the speed and scale of their actions not plans and the best organisations will seize the opportunity for transformational change, urgently adopting innovative new ways of working and digital technologies while taking staff along on the journey. All of this will multiply the scale and complexity of change to be managed and this is where Caja can help.

Our core expertise is in helping people to frame big ideas, solve complex problems and deliver transformational change, innovation and outcomes at scale– it's in our DNA. And in health and care we've demonstrated this through our work across systems, with commissioners and with providers in social care, primary care, hospitals and community services. We specialise in 4 areas of opportunity:
Our approach is collaborative and starts with understanding your goals and getting under the skin of the organisation. We focus on understanding the local context, providing assurance that strategy is aligned to priorities and developing delivery plans that maximise impact and deliver positive benefits for local people. We deliver innovation by deploying experienced senior individuals from Caja to work alongside your staff using our unique approach to chart, challenge and change service, organisation and system-wide transformation. In doing so we draw upon a broad range of change capabilities to support the transformation of frontline care and back-office services.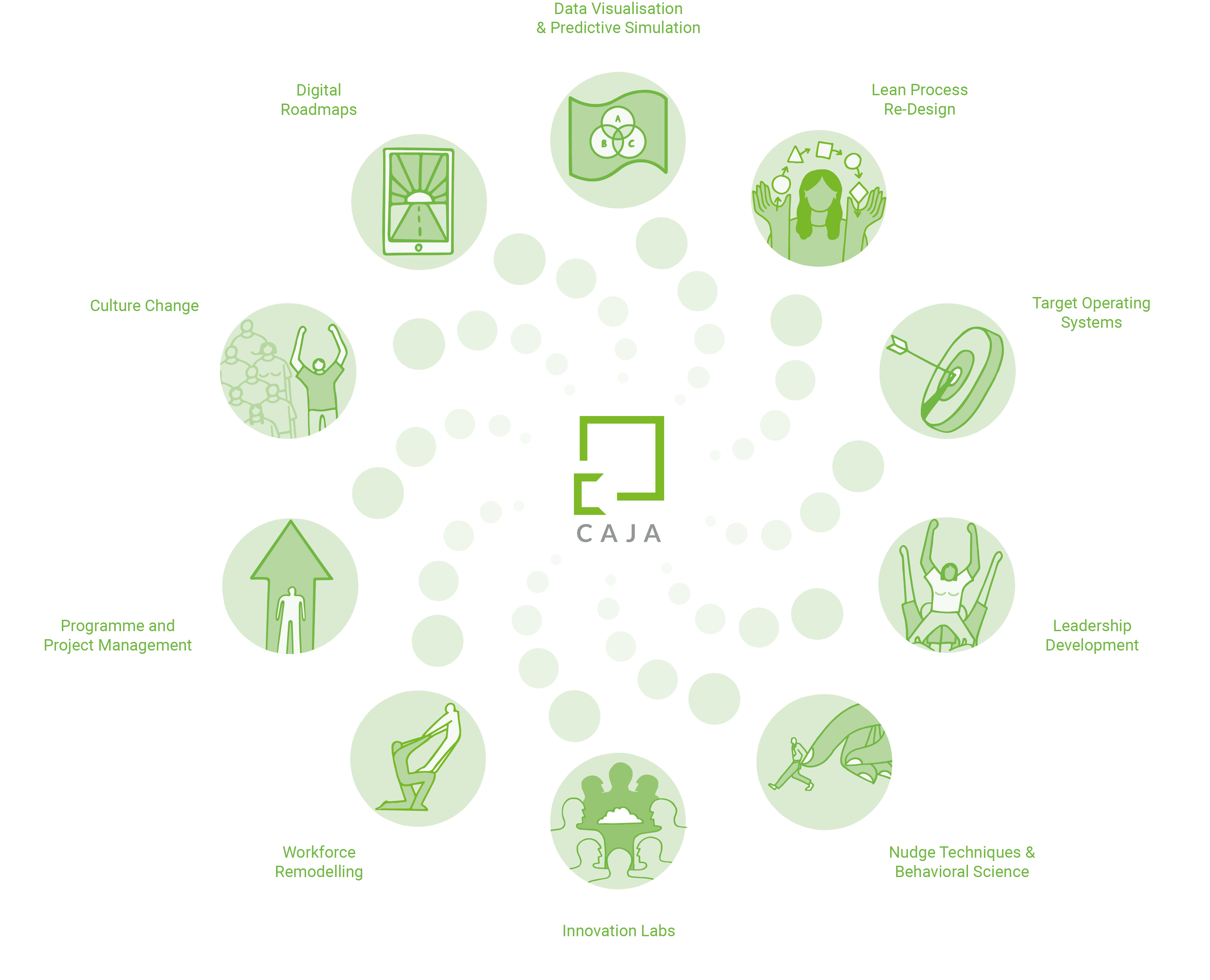 Our people are leaders in their field and bring a breadth and depth of knowledge and experience in what it takes to design and implement effective and sustainable change in health and social care.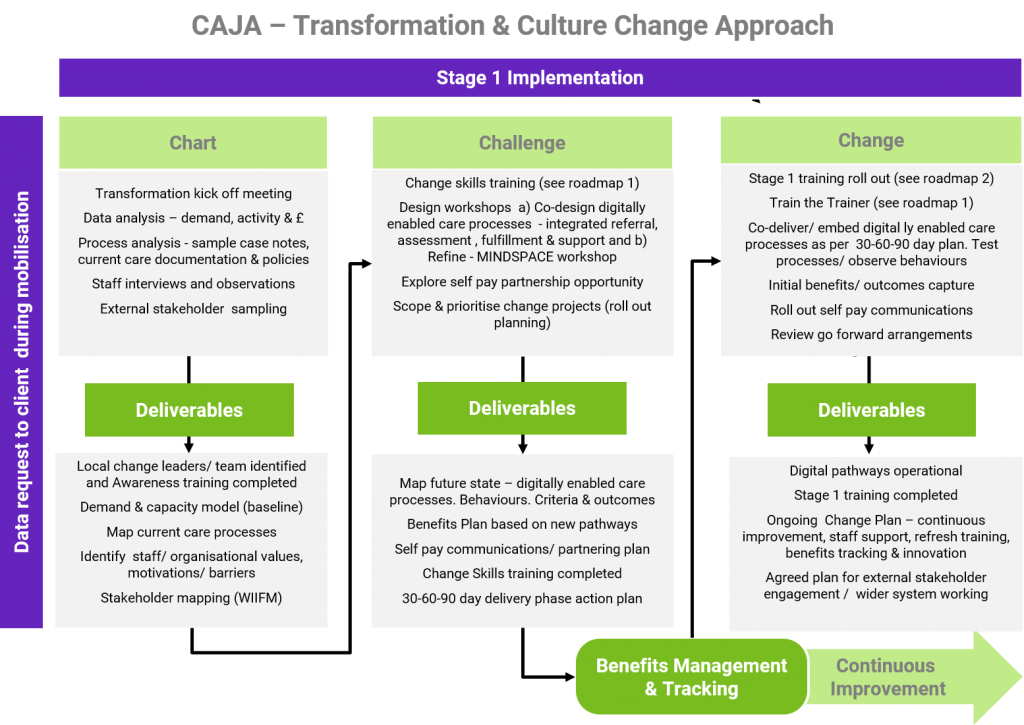 Figure 1: application of Caja's 3C (chart, challenge and change) transformation method to a Digital Care Programme

Working in partnership At Caja we value long term partnership working with our health and social care clients, often starting with a small specific project and extending out to a broader advisory partnership where this delivers longer term client value. Caja also works with a range of expert partner companies in the health & care sector so we are able to bring together a broader range of industry leading capability and experience where needed. We are also a founding partner of The Network Group (TNG) that specialises in supporting new ways of delivering health and care, that bring together NHS, local government and other bodies.

Contact Nigel Guest on 07739 071287 or nigel.guest@cajagroup.com today for an informal chat about how Caja can help your organisation to optimise, improve and transform.
[td_block_15 limit="15" category_id="120" custom_title="OUR SERVICES:" header_text_color="#ffffff" sort="oldest_posts" tdc_css="eyJhbGwiOnsiZGlzcGxheSI6IiJ9fQ==" el_class="black-boxes"]