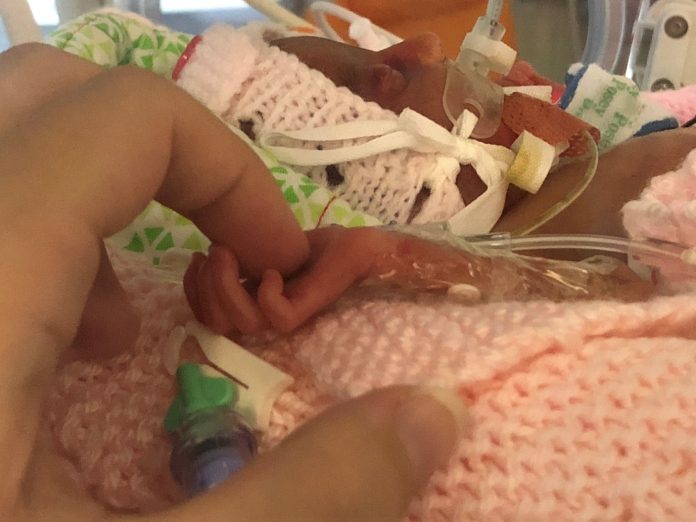 Our office manager, Charlotte Weber, unexpectedly gave birth at 25 weeks to baby Alice. Alice was rushed to numerous hospitals and arrived at Liverpool Women's when she was 2 weeks old. Liverpool Women's Hospital cared for Alice over a period of 5 months and saved her life on numerous occasions. The staff not only cared for Alice 24 hours a day, but they also helped her parents understand what was happening with their daughter and created special moments that the family may never have had.
Liverpool Women's Neonatal Unit takes care of more than 1,000 babies and their families every year from the Isle of Man, North Wales and other areas of the country. The staff takes care of each fragile parent as well as their tiny miracles and they ensure the whole family is included in the care and decision making of their baby in order to provide family-centered care of the highest quality.
Any support will help enhance the care given to the babies and families staying on the new Neonatal Unit and will help provide the following services for when it opens – Cot-side comforts for babies & their families- Additional parents accommodation- Parents sitting room, kitchen and laundry areas- An end of life suite- An outdoor sensory garden. For more information visit https://www.liverpoolwomens.nhs.uk/charity/big-tiny-steps-appeal/
We have decided to do a fundraising campaign on behalf of Charlotte's story and hope that you will help us contribute to make a difference to the families who are thrown into a situation they are not prepared for.