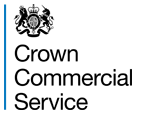 Management Consultancy Framework 2 has been launched to provide both the Wider Public Sector and Central Government access to a wider range of business consultancy advice and delivery.
Following the Crown Commercial Service's announcement of appointment to the new Framework, Caroline Brown, Managing Director of Caja (www.cajagroup.com) commented that she is delighted that Caja has been successful in Lot 1 – Business Consultancy services. She added, "Caja has been investing in developing a breadth of transformative capabilities to help us to work with organisations to design, develop and deliver their next generation vision and capabilities. Our innovative, agile, approach enables us to be a serious competitor in the market."
Caja is an innovative, transformative business consultancy led by a small core team of directors, supported by a wealth of expertise from our associate consultants and partner digital organisations which allows us to bring full business solutions to our clients in the public and private sectors, by implementing Process, Technology and Organisational People Change.
We want businesses to achieve the real value of investing in transformation and for stakeholders to feel confident when change happens.
To learn more about what other Frameworks you can find us, please visit our Frameworks page.