In February 2018, the Secretary of State announced details of the local government finance settlement. While producing limited extra funding to help address immediate pressures in Adult Social Care and Rural Services, many in the public sector are increasingly worried about the future beyond 2020.
One way to build a financially sustainable future is to develop an entrepreneurial approach to generating revenue. The first step for organisations is understanding their starting point and their risk appetite for developing, innovative and commercial solutions to alleviate funding gaps. 
Our Entrepreneurial Academy has been developed to provide support to public sector leaders as they embark on, or move to the next phase of their commercial journey, by providing tools, techniques, best practice knowledge sharing and support.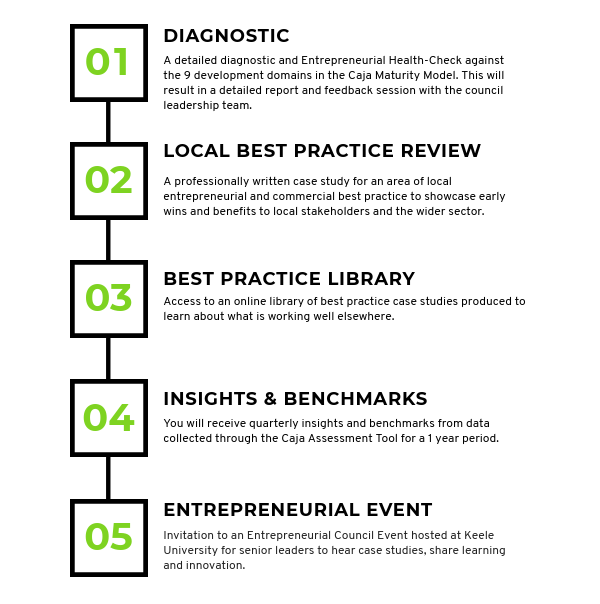 For more information, contact Charlotte Weber on admin@cajagroup.com or 01782 443 020