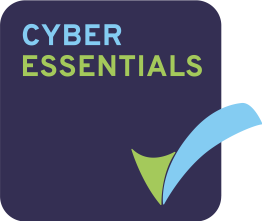 We are pleased to say that we are now certified with Cyber Essentials.
Cyber Essentials aims to help organisations implement basic levels of protection against cyber-attacks. By being certified, this demonstrates our commitment to cyber security.
The Cyber Essentials scheme is available at two levels:
Cyber Essentials – an independently verified self-assessment. Organisations assess themselves against five basic security controls, and a qualified assessor verifies the information provided.
Cyber Essentials PLUS – a higher level of assurance. A qualified and independent assessor examines the same five controls, testing that they work in practice by simulating basic hacking and phishing attacks.
Since 1 October 2014, Cyber Essentials has been a minimum requirement for bidding for some government contracts.
For further information, please see www.cyberstreetwise.com\cyberessentials