Our Partners
Caja works closely with a number of expert partners, to bring fully integrated business solutions to our clients.

Hempsons is a leading law firm for the health and social care,
life sciences, charity and social enterprise sectors. They help clients overcome a constantly evolving list of challenges.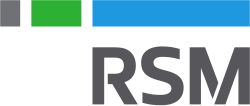 RSM is a leading provider of audit, tax and consulting services to middle market leaders, globally.
With around 3,500 partners and staff in the UK and access to more than 38,000 people in over 120 countries across the RSM network, RSM can meet their clients' needs wherever in the world they operate.
As an integrated team, they share skills, insight and resources, as well as a client-centric, collaborative approach that's based on a deep understanding of their clients' businesses.

Socitm is the professional network for digital leaders in the transformation of local public services.
As a membership organisation, Socitm reaches out to a broad audience of digital and ICT leaders and practitioners, providing a widely-respected forum for the promotion, use and development of best practice. It has represented its members, delivered digital and ICT thought leadership and engaged with national government for decades, looking forward to a future of digital innovation, collaboration and transformation.

ENI Marketing's multi-faceted approach enables them to provide a whole spectrum of services covering every aspect of marketing and media that a business needs. They have over 17 years' combined experience in design, programming, server management, marketing strategy, planning, sponsorship and much more.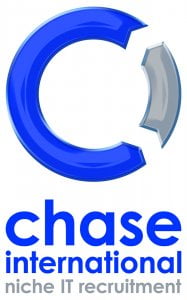 Chase International is an IT Executive Search and Recruitment Consultancy specialising in recruiting Partners, Board Directors, Management Consultants, Project Management and Support Professionals into both Consultancies and Corporate roles.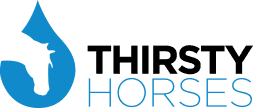 Thirsty Horses is an Organisation Development consultancy, established in 2009 that specialises in helping its clients achieve
a truly high performance culture. Through empowering your staff to take responsibility for their own work/development we free them up to be innovative and reach their potential… All of which leads to organisational growth and stability.
http://www.thirsty-horses.com/

Having each spent many years working in, or for, companies around the world all struggling to make change programs stick, TWM E8 realised there were two key elements consistently missing – a common management process and an underlying technology to support the change.
Over the past three years, they have evolved an approach to technology enabled transformation to support companies such as Barclays, Shell, Royal Bank of Scotland and Johnson Controls.

Red Top Is the recognised leader in the provision of professional resourcing solutions.
Established in 2002, their specialist Core Services represent;  
– Information Security Consultancy
– Business Risk Consultancy
– Contract & Permanent IT Recruitment

As the UK's only nationwide, independent specialist in print-related technology, Danwood occupies a unique position at the centre of the industry, which gives them a pivotal role to play as the industry evolves. They are now single-mindedly focused on leading the development of Document Centric Solutions and Services that deliver tangible business benefits and measurable improvements to their customers' business processes.

cBrain is a software company listed on NASDAQ OMX Nordic (Symbol: CBRAIN)
For government, unions and private knowledge firms, who seek to increase efficiency, work transparency and employee satisfaction, cBrain offers the integrated F2 software suite: a highly effective tool and a fast track to digitize all workflows, knowledge processing, records management and communication, including social media, while supporting PCs as well as mobile/tablets.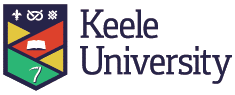 Keele University was founded more than 60 years ago on the belief that Keele University meet the demands of a new kind of society, economy and world, their principles resonate now more than ever.

Keele University Science and Innovation Park (KUSIP) is a unique and picturesque 70-acre site hosting and supporting the growth and development of more than 40 knowledge-intensive businesses.
Fully integrated within the Keele University campus, the Science and Innovation Park is one of the leading developments of its kind, providing immediate and unrivalled access to the academic, research and commercial expertise that complements, challenges and improves businesses.

Internet Central provide SuperFast internet connectivity to local, national and global businesses.
They believe that not only are they one of the UK's first Internet Service Providers (ISPs), but one of the most proven and progressive ISPs in the UK. Their core expertise over the past 20 years is designing and deploying internet connectivity for local, national and international businesses.

DIMEC Pharmacy is one of the UK's leading online pharmacies, registered with & regulated by the General Pharmaceutical Council

Hunter are specialists in providing management talent to the healthcare sector
http://www.hunter-healthcare.com/

For more than 60 years, Heidrick & Struggles have focused on quality service and built strong leadership teams through our relationships with clients and individuals worldwide. Today, Heidrick & Struggles leadership experts operate from principal business centres in North America, Latin America, Europe, the Middle East, Africa and Asia Pacific.

Unit4 is a leading provider of enterprise applications empowering people in service organisations. With annual revenue north of 500M Euro and more than 4200 employees world-wide, Unit4 delivers ERP, industry-focused and best-in-class applications. Thousands of organisations from sectors including professional services, education, public services, not-for-profit, real estate and financial services benefit from Unit4 solutions. Unit4 is in business for people.

The Pollen Shop is a place you go to when you want to find inspiration. They work in the space between people, public policy and technology.
Their role is to find out (and fix) why some people aren't accessing a service or using a product. Technology is often both the problem and the solution.
http://www.thepollenshop.co.uk/

LookingLocal is a bespoke platform provider that brings a fresh new approach to the online presence of councils, housing, health and other public sector organisations that goes beyond their usual websites. Our design creativity mixed with our technical know-how has produced award-winning applications across a myriad of platforms – from tablets to TV.
http://about.lookinglocal.gov.uk/

Brain in Hand software lets you easily access support from your phone. Used by people with autism or mental health problems, it's packed with features to help you remember activities, reduce anxiety and feel supported. Together this helps you achieve your goals – whether that's travelling independently, staying in school, going to college or university, starting work for the first time or just learning how to deal better with life's up and downs.

HR Services 
With BrightHR you have the right system in place to record, monitor and manage the info that's critical for your business to function, you and your team are so much freer to focus on growing it.
Their online and mobile app offers a single place to record, monitor and manage all of your people data – from sickness and holidays to rotas and shifts. One simple system, one great launchpad.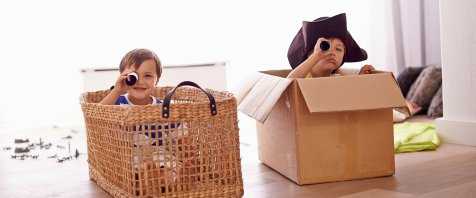 Get in
touch
Get in touch to see how our experts could help your business.
01782 443 020